Description
Coffee Addict is a frantic Match 3 game where your matches supply the antsy, on-edge, twitching Coffee Addict his next caffeinated fix by matching coffee beans, grounds, and presses (along with assorted breakfast items) before his drip runs dry and he completely freaks out. Calm his nerves with an Espresso, reset the board with the Shuffle or redraw the rules with the Super Drag powerups and get bonus points for finishing faster and see what happens when the Coffee Addict finally gets his fill!
Features
Eight (8) different coffee-related game pieces with four (4) special types (including bombs) and three (3) different powerups.
Forty (40) different levels of caffiene-fueled, coffee-drinking craziness.
Eight (8) surprisingly complicated gameboard shapes.
One (1) FULLY animated, incredibly impatient, 100% frantic Coffee Addict.
Logo & Icon
download logo files as .zip (275KB)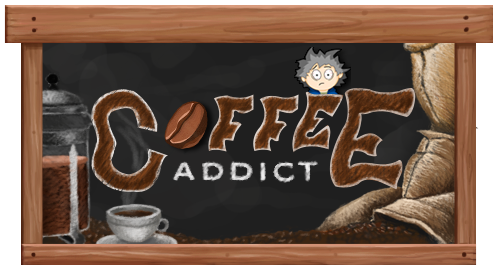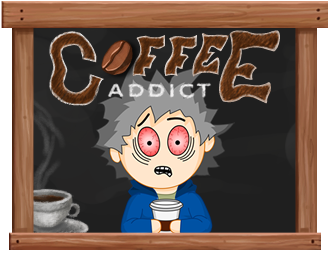 Request Press Copy
Please fill in your e-mail address below and we'll get back to you as soon as a press copy is available for you.

Additional Links
Playable at PAX Prime 2013
Coffee Addict will be playable at PAX Prime 2013 in the Playvue Indie Game Booth (#6716) in Seattle, WA from 8/30-9/2. pax.playvue.com.
Debut on Playvue.com (September)
Coffee Addict will first debut on Playvue.com in late September followed by releases in both Google's Play Store and Apple's App Store. playvue.com.
About Playvue Games
Boilerplate

At some point, "social gaming" became synonymous with 'villes, coins, cows and way to much posting to unsuspecting Facebook walls. With psychological mind tricks so dastardly they'd make Hannibal Lecter blush.
When we think of "social", we think of D&D, CAH and dodgeball. Real-time, face-to-face games where you get to the know the people you're playing with, not just their inventories.
It's time to course correct. And, we're taking the wheel.
Playvue Games is a social casual game platform taking the 'villes out of social gaming and "de-inventing" back to face-to-face, real-time gameplay where you get to know the people you're playing with via live video chat, a Twitter-like game feed and a Social API that let's game developers build their games on social instead of tacking it on after the fact or around the edges.
More information
More information on Playvue Games, our logo & relevant media are available here.
Coffee Addict Credits
Keith @ Playvue
Producer/Developer
Gilbert De Vera
Artist
Contact
presskit() by Rami Ismail (Vlambeer) - also thanks to these fine folks